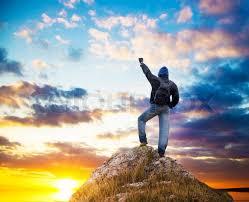 Learn and grow with us...
ASC-Philippines, Inc. is looking for talented individuals who thrive on challenges and are enthusiastic about their work. We provide opportunities for advancement and career growth through our mentoring program, company-paid internal and external training, team building, and developing employer-employee relationships.

We are an Equal Opportunity Employer. It is our policy to recruit, employ, train, compensate, and promote people without regard to race, color, religion, gender, age, ethnic or national origin, marital status, or physical disability, or any other basis prohibited by local law.



ACCOUNT MANAGER
Qualifications:
Male/Female, 25-35 years old




Bachelor's Degree, any field




With strong preference for any of the following: Computer Science or IT related degrees, Mechanical Engineering, Industrial Engineering, Civil Engineering, or Architecture

Minimum 5 years solid sales experience with proven track record of meeting and exceeding quota

Strong negotiation and relationship-selling skills

Effective communication skills both verbal and written

Strong decision making, analytical and critical thinking skills

Computer literate, knowledgeable in MS Word, MS Excel and MS Outlook

Customer focus

Honest,results-oriented, and resourceful

Has the discipline for thoroughness and follow through on work programs and deliverables

Excellent attention to detail and organizational skills

Professionalism (imbibes the corporate values on Integrity, Product & Service Excellence, and Teamwork)

Highly motivated, has strong desire to sell, self-driven, highly energetic and can work well under pressure

Strong ability to learn and adapt quickly
WEB DEVELOPER (FULL STACK DEVELOPER)
Qualifications:
Bachelor's or College Degree in Computer Science, Information Technology or equivalent
Experience with relational databases such as MS SQL Server, Oracle
Programming/Scripting experience: HTML, HTML5, XML, XSL, J-Query, JavaScript, Java, T-SQL
XML-based open standards such as SOA, Web Services
Familiar with Windows OS, MS Office Suite
Mobile Development programming experience is a plus
Excellent communication skills
Good command of written and spoken English
Strong, analytical and with good problem-solving skills
Fast-learner and a very good team player
Creative and Innovative
Familiar with the Software Development Lifecycle (SDLC)


Interested applicants may send an updated CV to people.management@archibus-phil.com